I help Buckeyes get paid after car accidents.
The Jones Firm – Personal Injury Attorney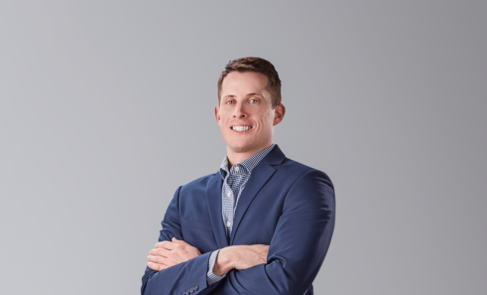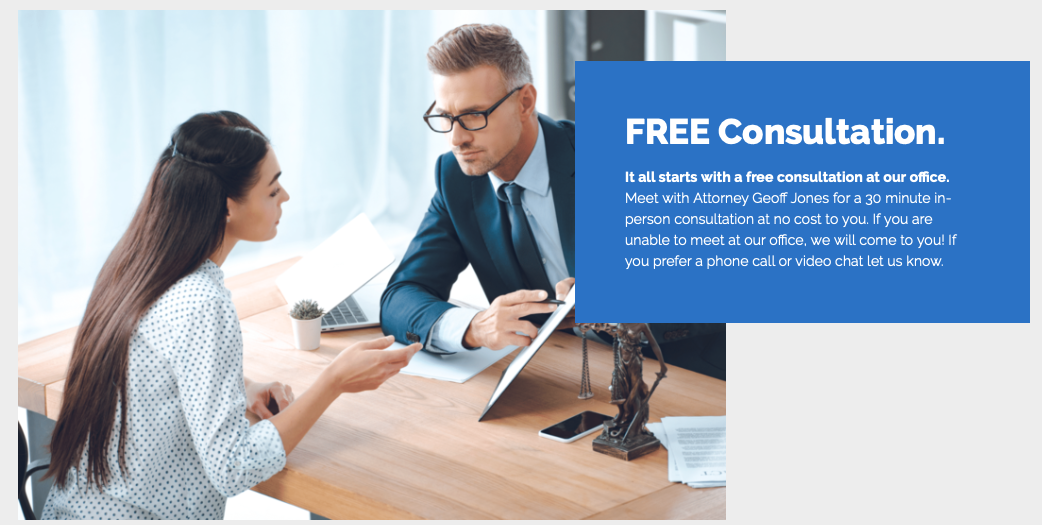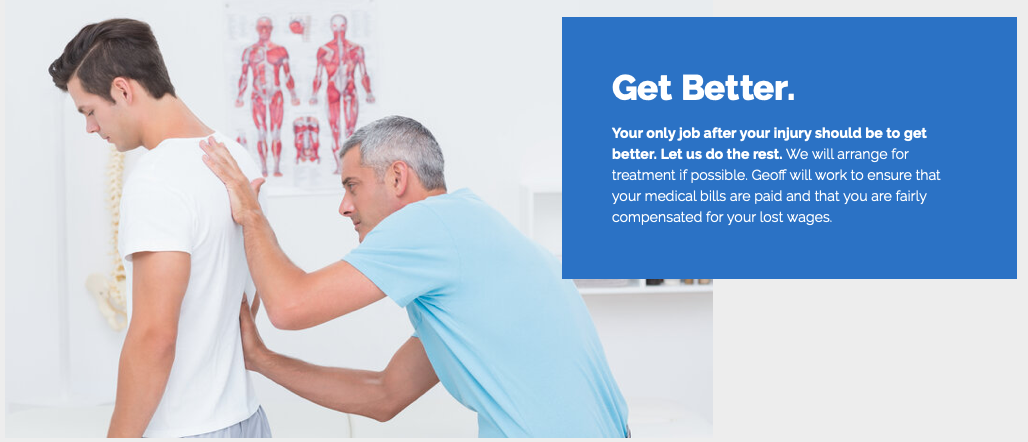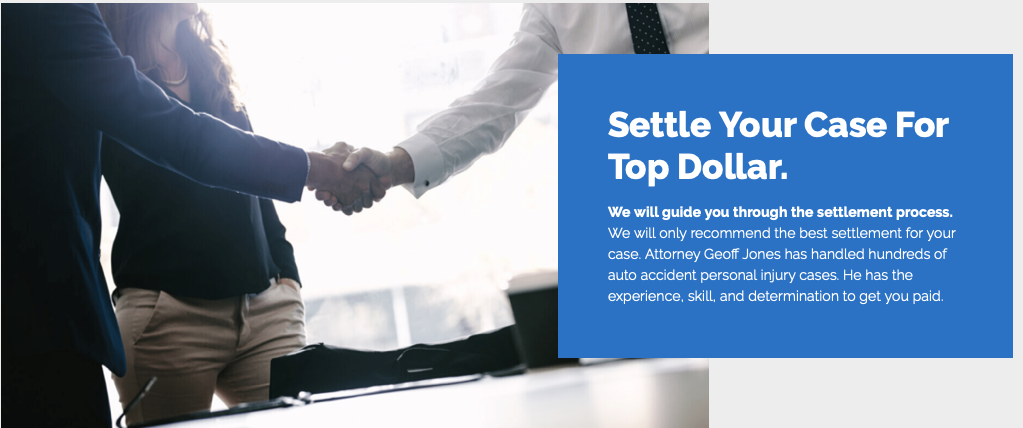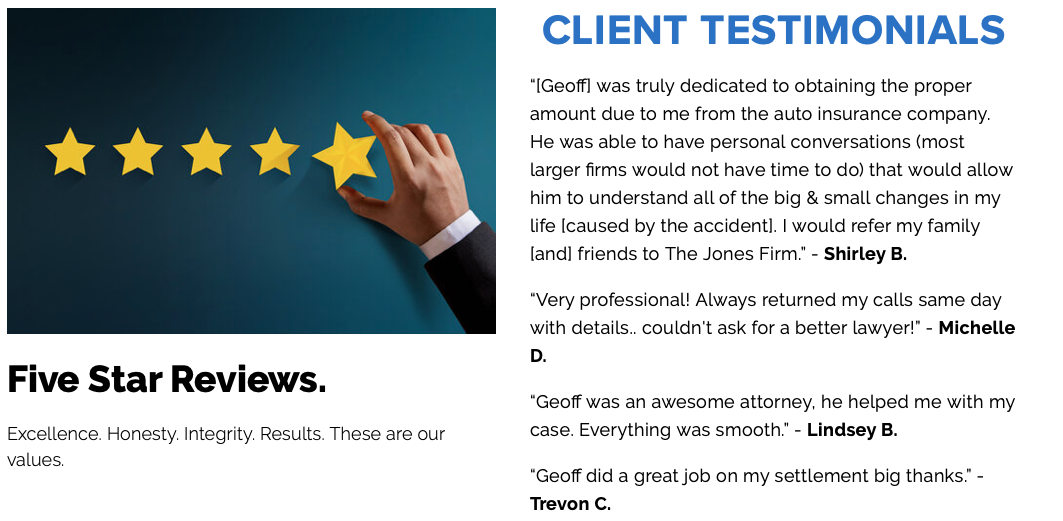 Personal Attention
At The Jones Firm, we treat you like family. You are not just another client or claim number. We realize that you have a choice of legal representation. We will treat you with the respect that you have come to expect. We will provide you with the personal attention that you desire. Every personal injury case is different. By taking the time to discover the details of your case that others may miss, we're able to make sure no dollar is left behind. What may seem like a small detail can have a major impact on the amount of money a victim is awarded.
Easy Contact
You have a direct communication line to Attorney Geoff Jones. Want to know how much your case is worth? When it will settle? Geoff will do his best to provide you with the details that you need. If he does not have an answer for you yet, Geoff will let you know. He may need to do further research or investigation. Open and honest communication is the secret to building an attorney-client relationship that produces big results.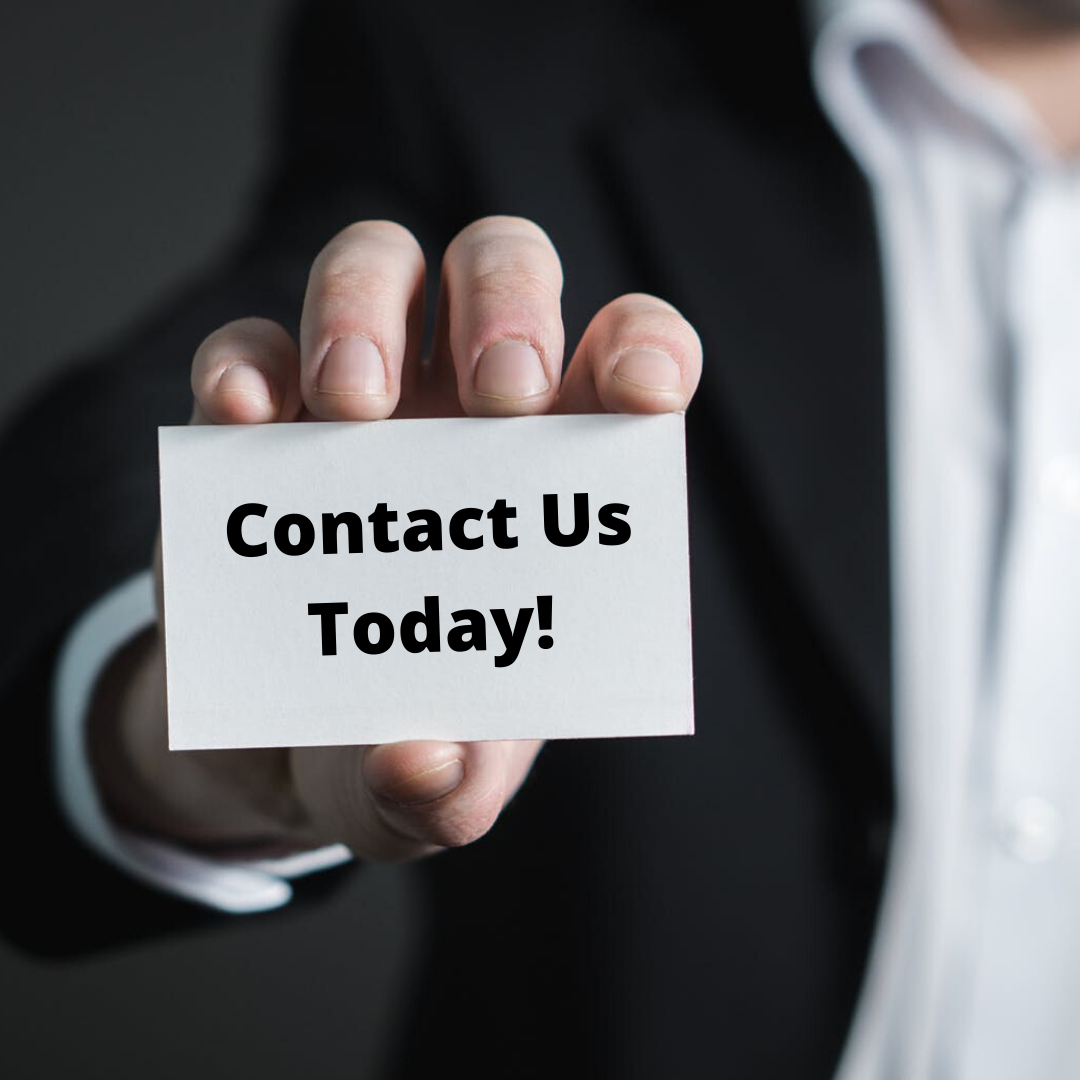 Recent News
As a personal injury lawyer, I represent people who have been injured in all kinds of accidents. But some cases are a world apart.  A catastrophic injury is a serious…